by:

May 8, 2015

, updated:

Mar 4, 2019

, in

, published:
All You (N)ever Wanted to Know about Logon & Group Policy Performance
Citrix Synergy, E2EVC and BriForum are just around the corner. I will be presenting at each of these conferences. Here are a few tidbits to whet your appetite.
Citrix Synergy Orlando
Having spent the majority of the past weeks preparing my sessions it feels good to finally be able to present! I will be on stage at next week's Citrix Synergy Orlando three days in a row, starting Tuesday, May 12th at 2 PM with SYN502 – I've got 99 problems, and folder redirection is every one of them. That session is a follow-up to the last year's very successful folder redirection presentation, and I am co-presenting with the awesome Aaron Parker (@stealthpuppy) and Shawn Bass (@ShawnBass).
Folder Redirection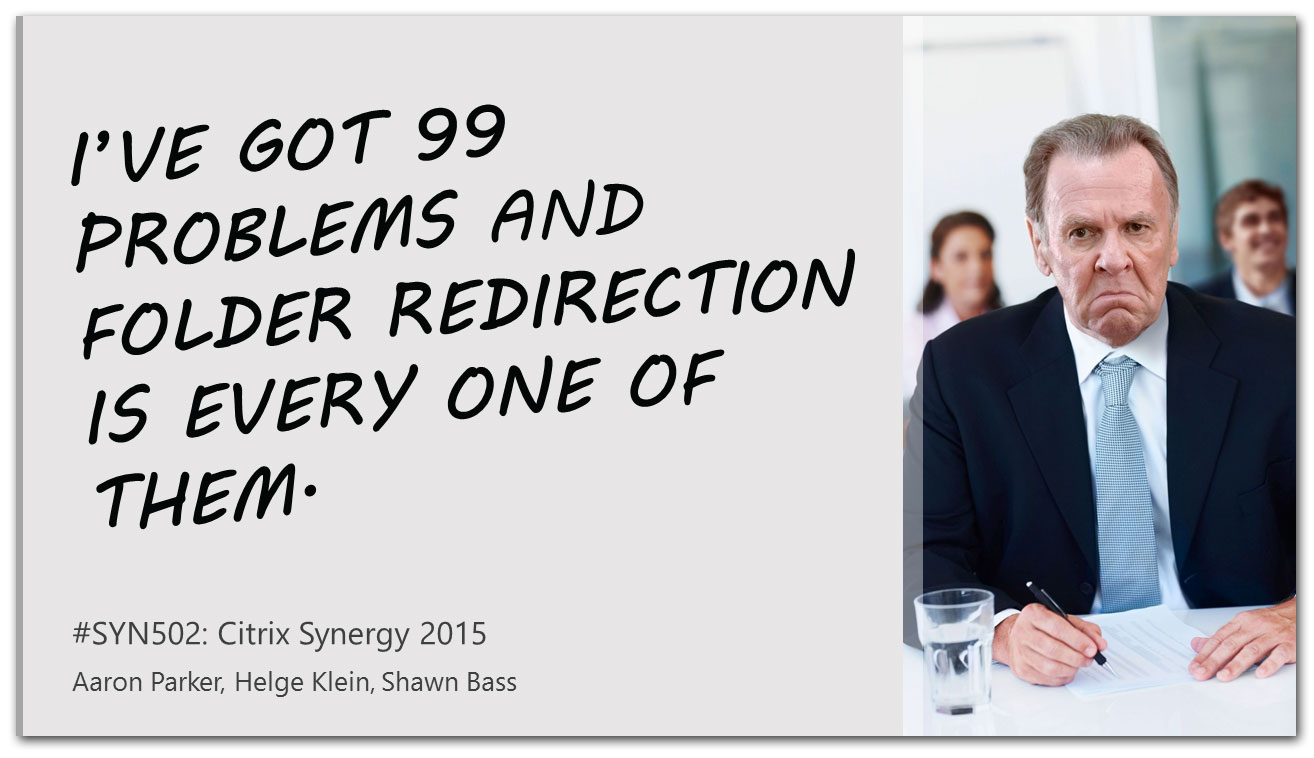 Group Policy
Next up on Wednesday, May 13th at 3:30 PM is SYN509 – How Group Policy Impacts Logon Performance.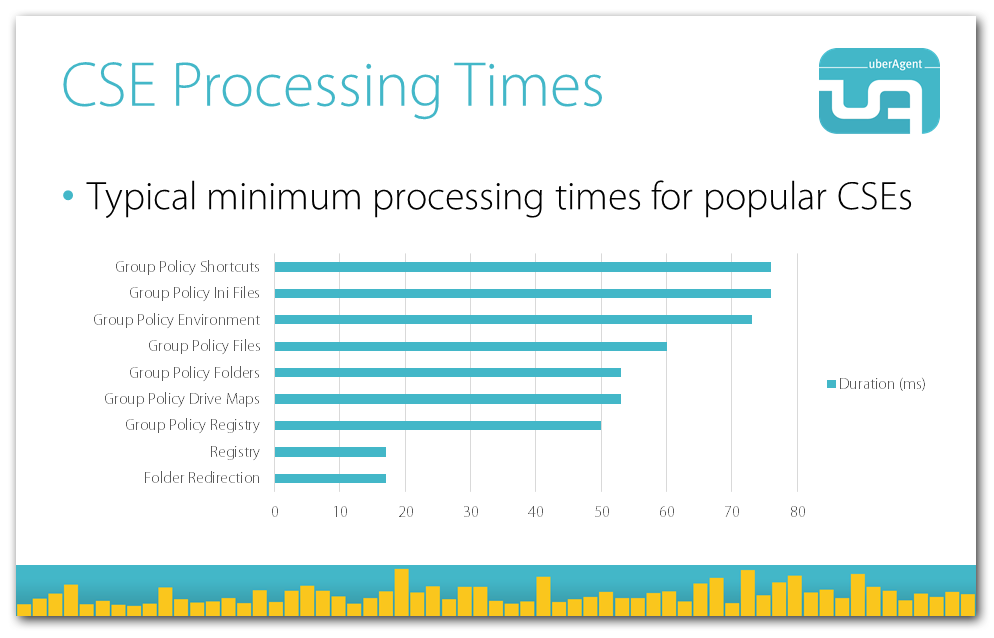 User Logon
A day later, on Thursday May 14th at 8:30 AM you can learn even more about the Windows logon process in SYN409 – Dissecting the XenApp/XenDesktop Logon Process.
E2EVC Orlando
As a community conference E2EVC is a great way to get to know, share and learn with and from the many awesome people in the virtualization community. E2EVC is right after Synergy in a nearby location which makes it convenient (and definitely worthwhile) to stay an extra day or two. I will be demoing our user experience analytics tool uberAgent on Friday, May 15th at 1:30 PM and explain how to easily impress your customers with the cool data it provides.
BriForum London
With only a one-day stop back at home my next destination is London, where you have another chance to hear Dissecting the XenApp / XenDesktop Logon Process and How Group Policy Impacts Logon Performance, albeit in much more detail as BriForum sessions with their 75 minutes duration offer a lot more room for explanation than the 45 minutes sessions at Synergy.
Even More
Back from London, you can find me in Bielefeld at bluecue's solution seminar on May 21st.
I am already looking forward to E2EVC Berlin where I will be demoing uberAgent on Friday, June 12th at 3:30 PM and repeating the Dissecting the XenApp/XenDesktop Logon Process session on Saturday, June 13th at 3:30 PM.
Later in June I will travel to beautiful Vaduz, Liechtenstein, and Basel, Switzerland, to present at LC Systems' Splunk events.
I hope to see you at one or more of these great events in the coming weeks!