, published:
Pictures from an Exhibition
I just returned from Citrix' bi-annual Synergy event in Barcelona. I am not going to summarize the event here (others have done that better than I could, e.g. Gabe Knuth or Nico Lüdemann). Instead I have a few pictures to share. I would like to mention, though, that Synergy is the best way to connect with the many great people in the Citrix "universe", along with E2EVC.
The venue, CCIB: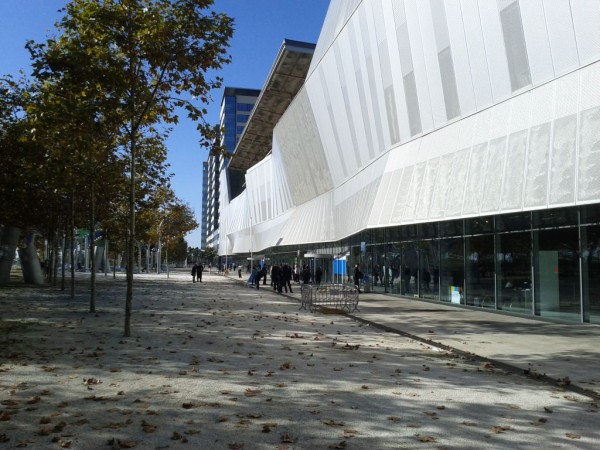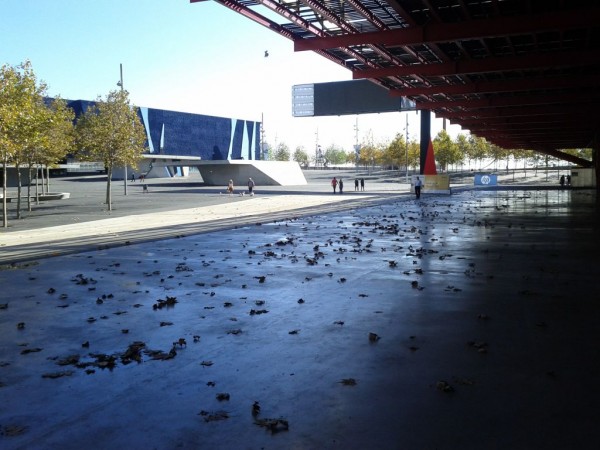 People enjoying the sun after a session: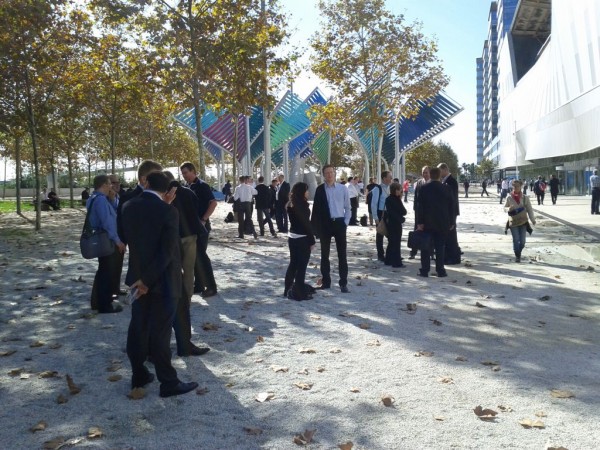 Working and connecting, everywhere (in the background CTP Pierre Marmignon and Jim Moyle):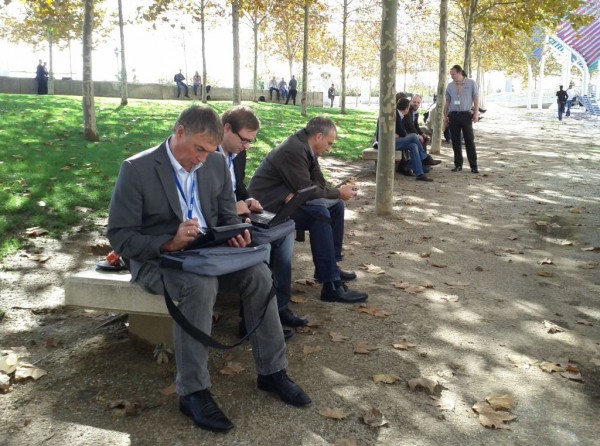 The first two days I spend in the CTP meeting, getting updated and discussing with Citrites: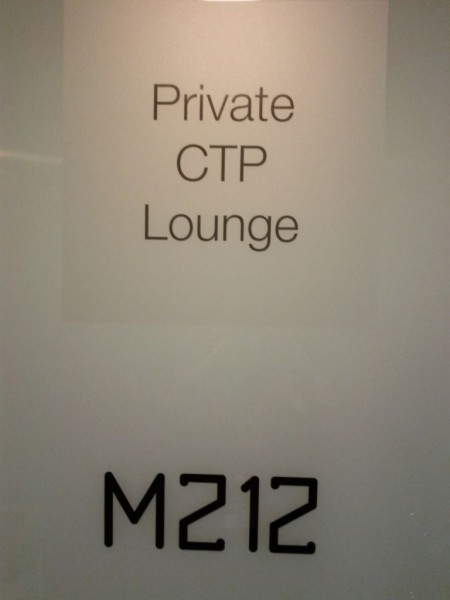 In this picture (from front to back): Jason Conger, Wilco van Bragt, Timco Hazelaar, Rick Delinger, Ruben Spruijt, Pierre Marmignon, Thomas Krampe, Rick Rohne, Alaa Jallad, Nico Lüdemann, Thomas Kötzing, Chris Rogers, Benny Tritsch and Denis Gundarev: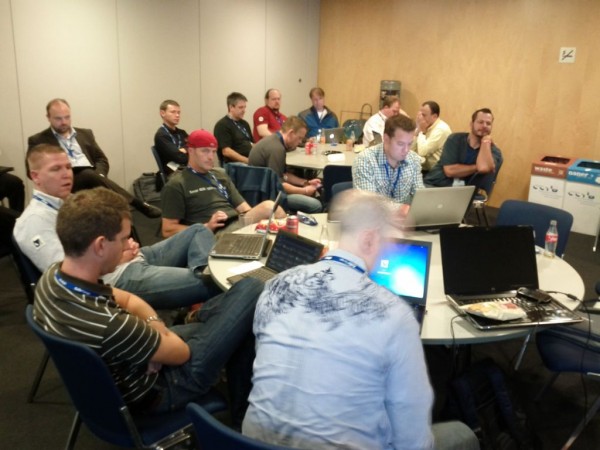 The famous Secret Demo Room (whose existence is not so secret, or they would not have put such a big sign on the door):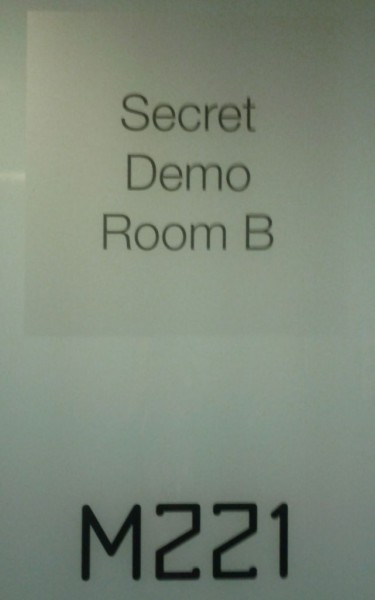 The expo hall: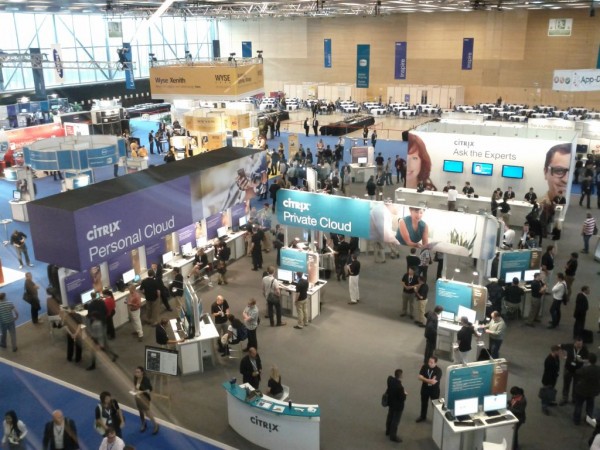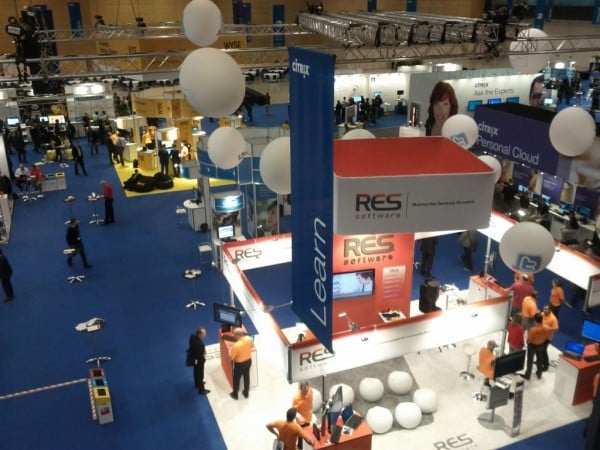 Conference flair: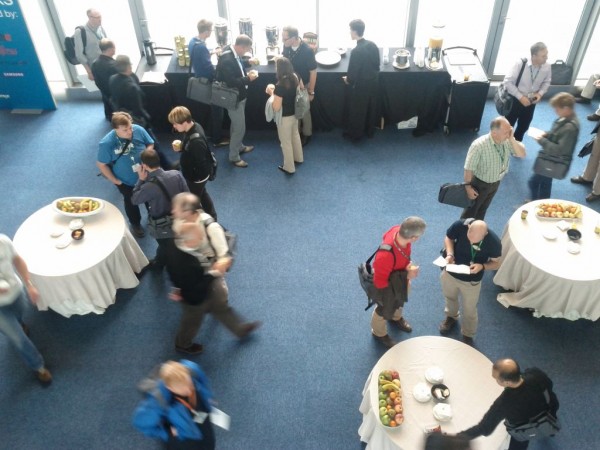 The Geek Speak Live track which had by far the best sessions: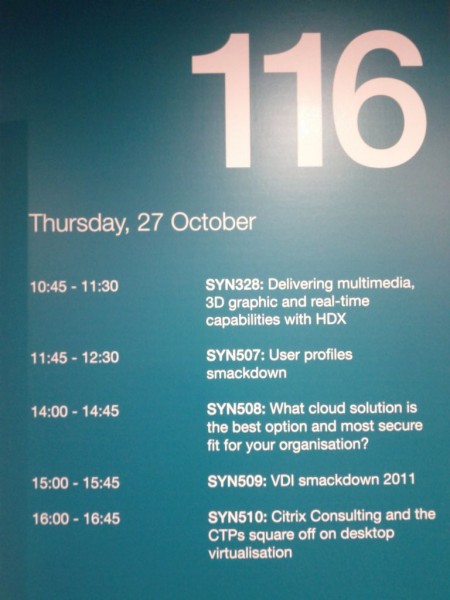 And my personal highlight: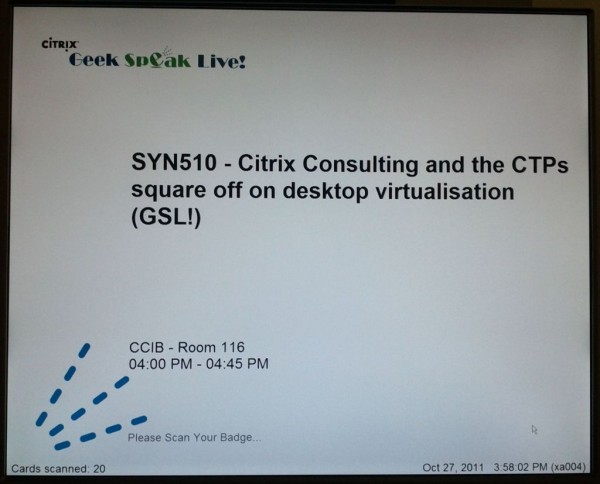 Thanks to everybody who helped make this event what it was – and till next time!