by:

Apr 29, 2009

, updated:

Oct 26, 2010

, in

, published:
You'll Know Me by My Shirt at Citrix iForum / Synergy / Summit 2009
I will be attending the combined Citrix events iForum, Synergy and Summit 2009 in Las Vegas, which start in just a few days. As always, I hope to meet great people and have interesting conversations there. In case you want to talk to me, you need to locate me first. That should not be too difficult, though, given that I will be wearing these shirts most of the time: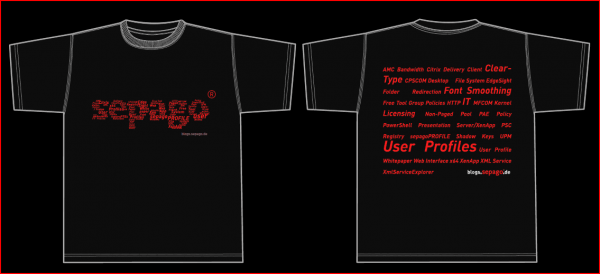 If you have any comments or suggestions regarding this blog, Citrix User Profile Manager (UPM) or something entirely different, just let me know!