, published:
XenDesktop Logon Failure: Desktop Viewer Pops up and Closes
Know this problem? You try to start a XenDesktop session, Desktop Viewer opens … and closes. Then nothing.
When you look at the machine in Desktop Studio you find that everything looks good: it is registered with the DDC and it is not in maintenance mode. However, you find an event with the following properties in the application event log:
Source:        Citrix ICA Service
Event ID:      1260
Type:          Warning
Description:   ICA connection is cancelled because auto-logon is enforced and auto-logon failed.
               For more information, see 
               http://support.citrix.com/proddocs/topic/online-plugin-121-windows/ica-sson-enable.html.

Hugh?
Clicking the URL given in the event does not help much: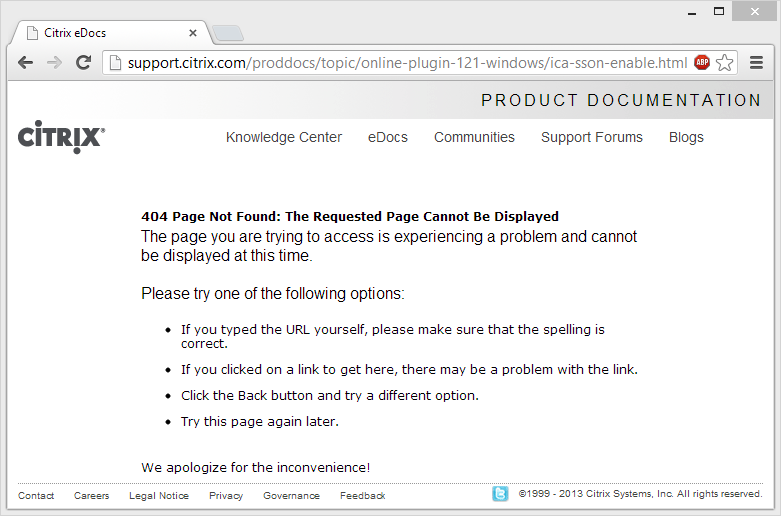 Solution
As always, the solution is simple – once you know what it is: the user right allow log on locally was missing. This can be configured through Group Policy here: Computer Configuration -> Policies -> Windows Settings -> Security Settings -> Local Policies -> User Rights Assignment.
By default the following users & groups are granted the right to log on locally on Windows 7 and 8:
Guest
Administrators
Users
Backup Operators