, published:
VCNRW – Your Friendly Local Virtualization Community
In the past years I have attended many different conferences and user group meetings. Apart from the fact that every single one of them was great and definitely worth the while they all had another thing in common: getting there involved a significant amount of travel, in most cases to other countries or even continents. Whenever I read someone's account of a local community meeting I was a tiny little bit envious that they had such things near their homes and I did not. High time to do something about it!
Enter VCNRW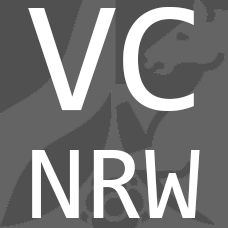 When I recently met with Timm Brochhaus for some food, drinks and geek talk the conversation got to the "local community" topic and we decided on the spot to found VCNRW, a virtualization community for North Rhine-Westphalia (that is the state of Germany our home town, Cologne, is a part of). Not a week later our first meeting is scheduled for the evening of November 13th. If this works out we plan to get together regularly, with one topic per meeting, a presentation to kick things off and a good discussion to learn from others and share your knowledge.
Timm and I are excited by this. If you are a (German-speaking) virtualization geek and can make it on November 13th: we are very much looking forward to meeting you! Register here! Go to our Facebook page and follow @vcnrw on Twitter for updates.
P.S. This does not mean that I am going to attend other events less. In fact I have four trips planned for the second half of this year.