, published:
Free and Powerful Equalizer for Windows 10
Windows 10 does not come with an equalizer. That can be annoying when you have headphones that are too heavy on the bass, like the Sony WH-1000XM3. Enter the free Equalizer APO with Peace, its UI.
What You Get
Peter's Equalizer API Configuration Extension (Peace) is pretty easy to use while offering powerful features:
Slider changes have an immediate effect
Settings can be applied to invididual devices only
Great flexibility
Saved configurations
Easy backup and restore of configurations
Can be started at logon so that configured settings are always applied
The UI looks like this (showing my adjustments for the Sony WH-1000XM3):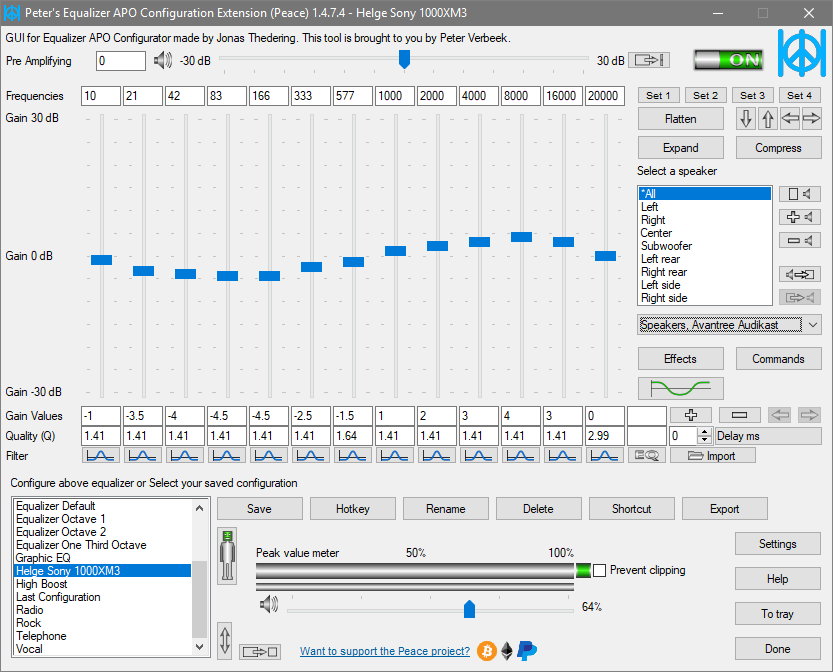 Installation
Installation is straightforward. Just make sure to install in the following order
Engine: Equalizer APO
UI: Peace Equalizer
Enjoy!