by:

Sep 25, 2013

, updated:

Mar 19, 2018

, in

, published:
uberAgent Now Monitors RES Workspace Manager Logon Times, Too
Whether user profiles are loading slowly or group policy processing is taking too long – uberAgent for Splunk tells you exactly what is causing slow logons. uberAgent always supported a broad range of platforms, from physical PCs through virtual desktops to Citrix XenApp. Today we add RES Workspace Manager to that list!
RES Workspace Manager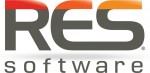 RES Workspace Manager is a user environment management product or, as RES calls it, a workspace virtualization platform, that lets administrators define functionality and layout of each user's digital work environment. It does that by changing the way Windows operates in some subtle ways. One of these changes involves exchanging the shell for a RES WM process responsible for setting up the user's environment during logon.
During user logons uberAgent tracks, among several other things, the duration of the shell start. On machines without RES WM installed, the shell is explorer.exe and its startup time includes Active Setup. With RES WM, things are a bit different. Active Setup often is disabled by WM and the shell is a RES process that initializes the environment. That takes a little time, of course, and it would be awfully nice to be able to monitor that, too. Now you can!
Beginning with version 1.5.1 uberAgent automatically detects RES WM and monitors WM's user environment initialization time. That information is displayed where you would expect it: in the Shell start column on the Session Logon Time dashboard:

In other words, uberAgent displays the shell startup time correctly, regardless of whether the shell is Explorer or RES Workspace Manager.
Many thanks to RES employee Dennis van Dam, without whom this would not have been possible.
Configuration
There is not much configuration necessary for this to work. The only thing that is required is a little dummy autostart process used by uberAgent to determine when RES WM has finished initialization. Thanks to RES' powerful building block concept adding that process to your setup is easy as pie. Follow these steps:
Download the uberAgent building block.
Import the building block at the top level:

Done!
Please note that the building block also includes an automatic logoff command which is only useful for demo scenarios. For that reason it is not active and must be explicitly enabled.
Try it Yourself!